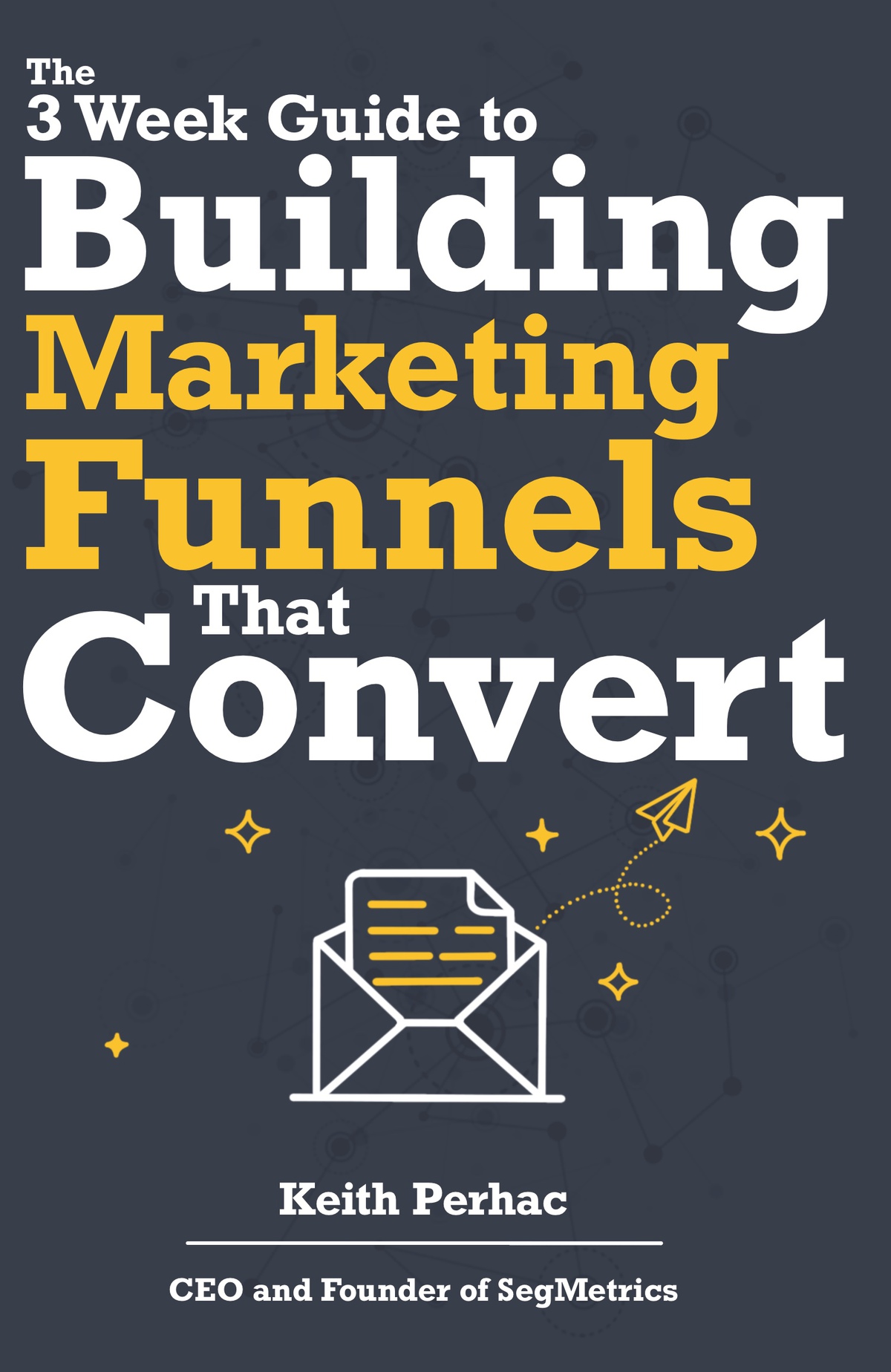 Finally, a top-down guide that walks you through every step of setting up and optimizing your automated marketing funnels.
Effectively building and optimizing your marketing campaigns is straightforward, but rarely easy.
Marketing is a process of continuous improvement, and the key is to focus on understanding the entire flow of your campaign, but measure improvement on individual blocks, and not try to fix everything at once.
When running a business, you have to make hard decisions about where to invest your time and effort. The same is true in marketing -- when you try to focus on everything at once, you'll end up not being able to focus on anything at all.
In marketing, there are a lot of moving parts, even through a relatively simple campaign, and it's tempting to just look at those top-line KPIs. That might be fine in the short run, but it's the outliers -- both the good and bad -- that help you improve your marketing, and grow your business.
My mission is to empower you. To help you transition from the big "launch" model that drains your resources and energy for 3 months at a time every year, and instead move into a more scalable and leveraged model using automated marketing funnels. I'm here to tell you it's more than possible to build an evergreen marketing system that you can plug into paid traffic, and turn those leads into cold hard cash for your business.
That's how you scale.
That's how you become far more profitable, while working LESS and having the time to actually work ON your business.
So grab a seat… get comfy… and get ready to completely transform your business for the better.
From the Forward by Josh Doody:
I've made over $100,000 from the funnels that Keith helped me set up.
If that doesn't get your attention, I don't know what will.
A few years ago, I started building my Fearless Salary Negotiation business: I wrote the book, started building a mailing list, set up the website, and made video courses to help people get what they needed quickly since salary negotiations tend to sneak up on people.I also started working on SEO so more people could find my work when they needed help with job interviews or negotiating job offers. And it worked! More and more people came to my site and read the articles I had published there.
But something was missing. I wasn't selling anything to all those visitors. So I reached out to Keith and asked for his help. I knew he had worked with some really big businesses and I figured if he could help them, he could probably help me."Let's look at your funnels from top to bottom," he said.
And we did. We started with better lead magnets, better Calls To Action (CTAs), better Thank You pages, better nurturing sequences, better sales sequences, better sales pages, and better upsells.
The result?
BETTER SALES. To the tune of more than $100,000 and counting.
That's what funnels are for, right?
And when I read The Guide to Building Marketing Funnels That Convert, I saw everything Keith had helped me do with my funnels, distilled into a short little book. It's all there.
Don't let the length fool you: This is the real deal.
It's not watered down or "lite" — it's exactly what Keith helped me do to build funnels that turned all that traffic into sales.
Do yourself and your business a favor and read this book. Your business will thank you.
- Josh Doody
FearlessSalaryNegotiation.com

Learn the secrets of Marketing Funnels that Convert:
If you want more detail about marketing funnels that convert your leads into raving fans, then we have a course showing you how to do that.
The course will cover:
Why funnels are the foundation of a successful business

How to optimise toward success using specific kpis and touchpoints

Common optimization mistakes

The Classic 6 Step Marketing Funnel

How exactly to turn visitors into leads

Why educational funnels are vitally important

How to nurture your leads with the Hero's Journey

AND much, much more!
Plus, a free 1-to-1 call to analyze your data
If you grab a free 14-day trial of SegMetrics, you will also be entitled to a free consultation with our optimization experts.
They can help you make sure you have implemented the tests correctly, or walk through your data with you.
Keith Perhac
Founder, SegMetrics
Keith is the Founder of SegMetrics, and has spent the last decade working on optimizing marketing funnels and nurture campaigns. SegMetrics was born out of a frustration with how impossibly hard it is to pull trustworthy, complete and actionable data out of his client's marketing tools.